The Bicycle Architecture Biennale is on its second run already, showcasing high-profile building designs that are facilitating bicycle travel and transforming communities around the world by doing so. The Biennale launched in Amsterdam earlier this month before going on a world tour. 15 projects out of 9 countries have been selected this year. The thing that unites them, according to the judges, is the ability to demonstrate how design solutions can go beyond the functional and also lead to healthier lifestyles.
"Cycling is much more than a transportation solution for cities, it is also a powerful force for transformation. Every city or neighbourhood has the potential to become a success story through cycling. With this Biennale, we want to offer the inspiration to make that happen, so we hope many cities will take up the offer to host the BAB on its international tour," Maud de Vries, the main organizer, said in a statement.
Check out this year's picks in the gallery below.
Batlle i Roig (Barcelona, Spain)
BureauVanEig/Biq architecten (Delft, the Netherlands)
Coniglio Ainsworth Architects (Perth, Australia)
Dissing+Weitling (Xiamen, China)
Visit Limburg, Lens°Ass Architecten (Limburg, Belgium)
Ector Hoogstad Architecten (Utrecht, the Netherlands)
BuroLandschap (Limburg, Belgium)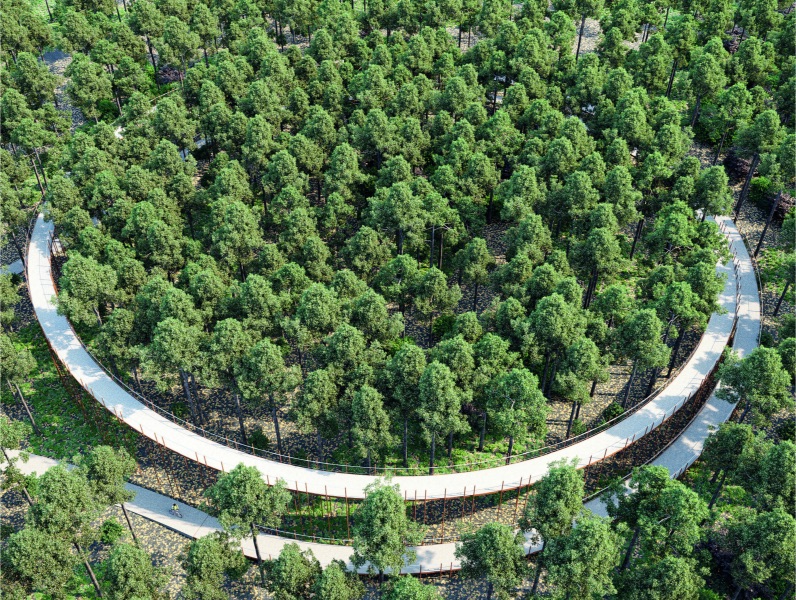 Monk Mackenzie, LandLAB, GHD (Auckland, New Zealand)
Schneider+Schumacher (Raunheim, Germany)
Nooyoon (New York, USA)
COBE and Gottlieb Paludan Architects, Sweco (Copenhagen, Denmark)
SPADE (Cologne, Germany)
Paper planes e.V. (Berlin, Germany)
NL Architects (The Hague, The Netherlands)
NEXT Architects (Purmerend, The Netherlands)